Afghans mark second martyrdom anniversary of Gen. Soleimani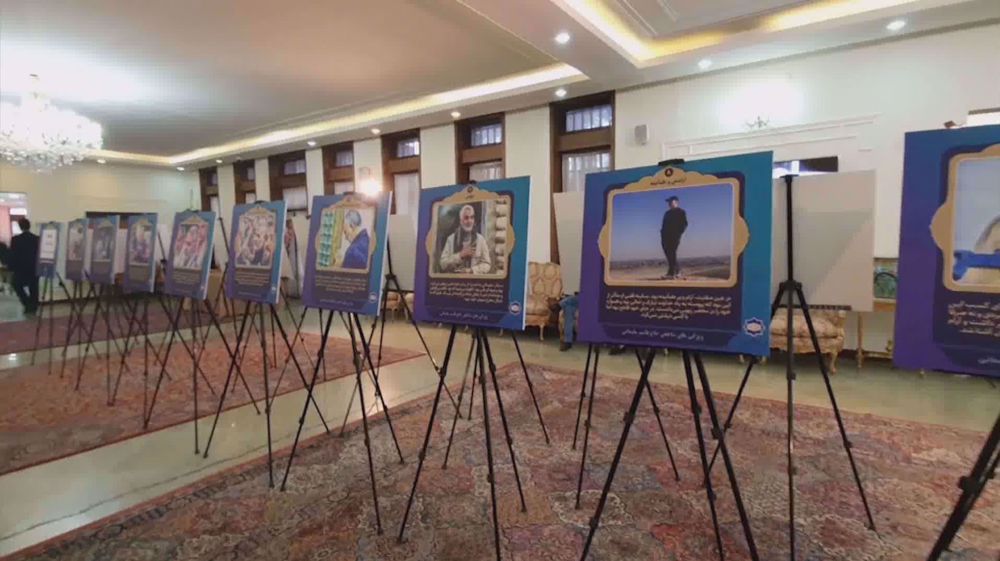 Rahmatollah Baghban 
Press TV, Kabul
This week the Afghan capital Kabul hosted several ceremonies to commemorate the second anniversary of the US assassination of top Iranian commander Lieutenant General Qassem Soleimani.
A gathering held at al-Mustafa University outlined Martyr Soleimani's services and addressed his constructive role in the region.
Iran's embassy in Kabul also hosted a ceremony to pay tribute to the great commander and highlight his partnership with neighboring Afghanistan in bringing peace and ending US invasion.
Separately, Afghan girls renewed their allegiance to the ideals of General Soleimani, describing themselves as the "Daughters of Haj Qassem". They shared empathy with the Iranian girls in the loss of their hero.
"Commander Soleimani, Afghanistan's Unannounced Hero" was the name of a ceremony held by Afghan clerics and experts. The participants concluded that General Soleimani stood against the arrogant powers and was a real hero for freedom-seekers.
Afghans mark the second…