Twiga Foods expands own product lines with lower price offers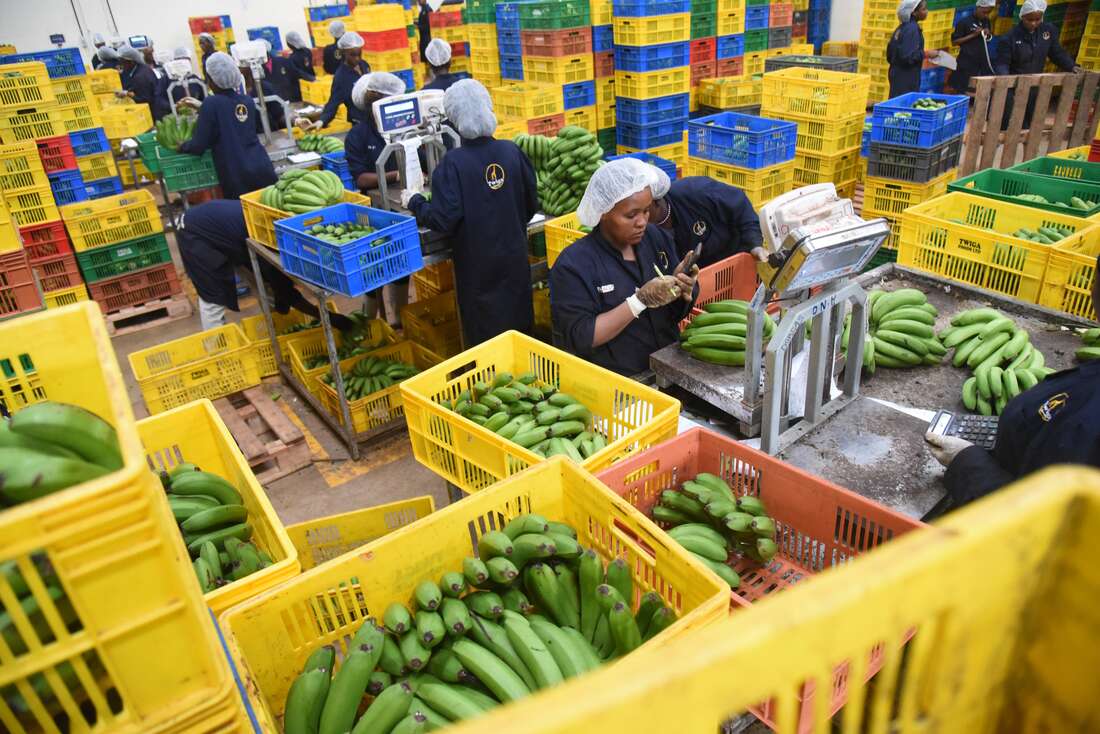 Twiga Foods expands own product lines with lower price offers
Tuesday January 11 2022
Workers sorting bananas and arranging them into creates at Twiga Foods Limited in Syokimau in Nairobi on May 30, 2019. PHOTO | EVANS HABIL | NMG
By KEVIN ROTICH
More by this Author
Summary
The start-up, which currently supplies fruits, cooking oil and snacks through a mobile-based platform, already sells its own products that consist of rice, cooking oil and maize flour.
A Twiga bale of two-kilogramme grade one sifted maize meal packets retails at Sh1,299 while its fortified vegetable cooking oil sells for Sh4,199 per 20 litres.
Twiga is betting on lower pricing to attract end consumers as well as small shops that rely on small margins.
Agri-tech company Twiga Foods will launch more of its own branded products such as sugar, salt…